Minimally Invasive Heart Surgery and Bloodless Heart Surgery techniques have helped my patients recover their health faster and more comfortably. I dedicate this page to all of them and to those of you who are in need of cardiac surgery. It is a collection of comments and stories from patients of mine who underwent open heart surgery for a variety of conditions and want to share their experiences with my readers. It is my hope that this will offer you a positive impression and serene expectations about a needed surgical solution to your heart disease. Here are a few of my patient stories.
Patient Story: Karen E., Baskinridge, New Jersey
Severe Aortic Valve Stenosis. Minimally Invasive Aortic Valve Replacement with Bloodless Technique.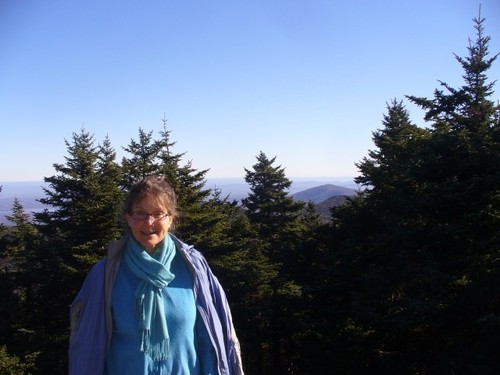 Hi Dr. Ciuffo,

For your records, today, 5 weeks and 3 days since my aortic valve replacement, I hiked up Slide Mountain which is the highest mountain in the Catskills.  It is not an Alp but the way up is fairly strenous as is the way down – steep, rocky and icy.  In the upper left of the photo you can see the Ashokan Reservoir which supplies wonderful drinking water to New York City.

Thanks again,

Karen E.
---
Patient Story: Parvindar W., MD, Los Angeles, California
Severe Aortic Valve Stenosis. Minimally Invasive Aortic Valve Replacement with Bloodless Technique.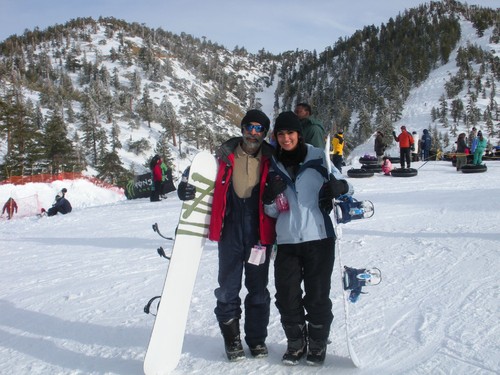 Dear Dr. Ciuffo,

As you know, I am an interventional cardiologist myself and I happened to diagnose myself with the condition of Aortic Bicuspid Valve with Tight Aortic Stenosis. Before this, I have been very physically active doing 1-2 hours of vigorous cardiac exercises as well as adventurous sports including snowboarding, snow skiing, and water skiing. Whilst performing this activites, at times I began to feel tired which I attributed to my age (64).

After the diagnosis, I searched all over the internet for the best surgeon to perform my procedure. After reading about you and your success online, I decided that you were whom I would trust my life with. And now I realize that my decision was right. To my suprise, I was released from the hospital two days after surgery which is unheard of in my practice. I was back home to California less than a week after surgery.

I feel good enough to start my usual routine, and have already started my practice on the 7th day after surgery. Dr. Ciuffo's skill and confidence in his performance was admirable. I would recommend him to anybody requiring open heart surgery.

Thank you Dr. Ciuffo, you are the best.

Sincerely,

Parvindar S. W., MD
---
Patient Story: Dr. Ron P., Long Island, NY
Minimally Invasive Mitral Valve Repair, Left Atrial Appendage Occlusion, Maze Procedure, no blood transfusion was necessary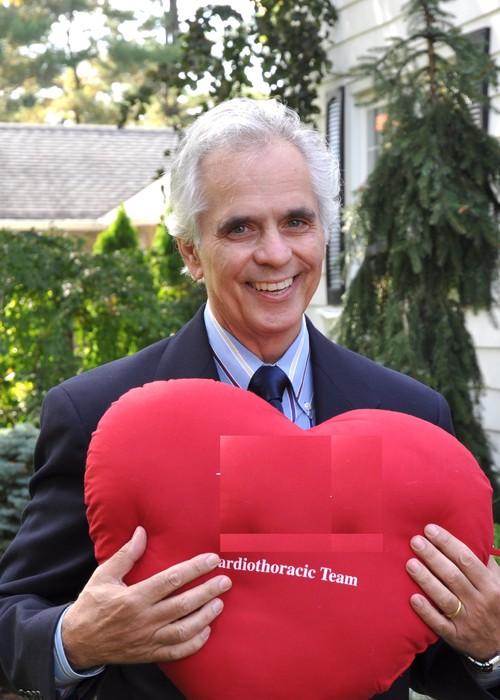 As you can see from my photo, my heart is looking great after having Dr. Ciuffo repair my Mitral Valve. I had surgery on September 8, 2010, was back home in forty-eighty hours and was seeing patients in my psychotherapy practice less than two weeks later. After four weeks I started to feel as if the surgery had never even happened. I've had a remarkable recovery and those who know me often let me know how much healthier I'm looking. I'm not surprised since I do feel much better having had the procedure.

Here' a little history: Around age nine, I was diagnosed with a heart murmur and an enlarged heart. Our family Pediatrician said it was benign and would go away with time. Throughout my adult life, though I had many doctors listen to my heart in routine checkups, no one ever mentioned my Mitral Valve, nor did I have symptoms. Then about seventeen years ago, having just gotten married, I went for a first visit to my brother-in-law, J. S., MD, a Cardiologist. He listened to my heart with a stethoscope and said I had Mitral Valve Prolapse. Further tests revealed that there was no regurgitation – until about two years ago, when I started feeling shortness of breath doing normal activities. Medication alleviated my symptoms until August of 2010, when atrial fibrillation started. It was at that point that surgery was recommended and that my brother-in-law referred me to Dr. Ciuffo.

Meeting Dr. Ciuffo for the first time gave me and my wife a feeling of trust and comfort. He was relaxed, gracious and confident that he could help me. From my first visit to my last, the treatment I received from Dr. Ciuffo and the Cardiothoracic Team always made me feel I was in excellent care.

Having done much research and consulting with my brother-in-law and his partner, Dr. G. P., I am convinced that had I gone to a surgeon other than Dr. Ciuffo, I would have had a valve replacement instead of a repair. That's because during the surgery, Dr. Ciuffo discovered I had a congenital defect, a double cleft, in my Mitral Valve. What Dr. Ciuffo repaired would have been replaced in the hands of a lesser surgeon.

I am deeply grateful to Dr. Ciuffo for his expertise and care. He practices both the science and the art of cardiac surgery.

Sincerely,

Ron P., Ph.D.
New York, NY
---
Patient Story: Richard R., Brooklyn, New York
Severe coronary Artery Disease with Acute Myocardial Infarction. Emergency Coronary Artery Bypass was performed "off pump", without stopping the heart and without the use of the heart-lung machine.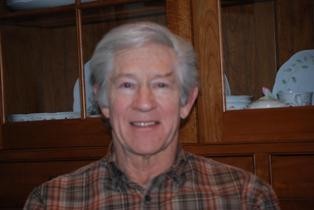 "Dear Dr. Ciuffo,

Precisely one year ago today you gave up a peaceful evening at home to provide me with an extra 50,000 miles……  Elizabeth and I often reflect back upon that day with the deepest of gratitude……..

I'm doing well under the ongoing care of Dr. N…… Dr. S implanted the defibrillator as you and Dr. N recommended…….

Thank you so much for everything, Dr. Ciuffo – we are forever indebted to you…….

Sincerely yours,

Richard R.
---
Patient Story: Evans "Mickey" J., Wilmington, North Carolina
Coronary artery Bypass and Aortic Valve Replacement with Strict Bloodless Techniques for Severe Aortic valve Stenosis and Coronary Disease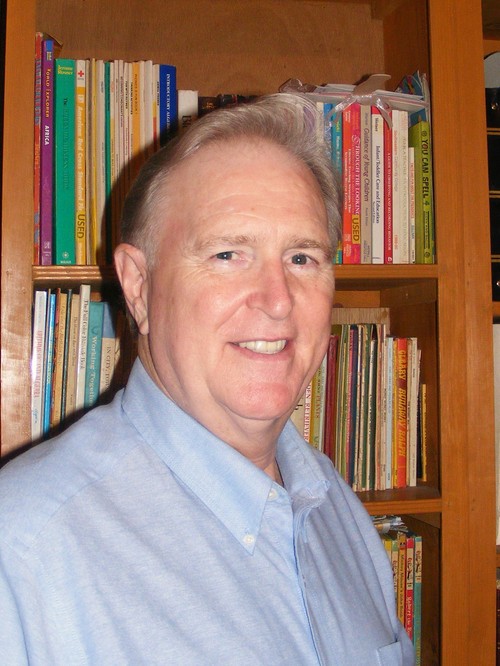 On April 6, 2010 I underwent surgery at the Minimally Invasive and Bloodless Heart Surgery Center in Manhattan, New York under Dr.Giovanni Ciuffo. My operation involved the replacement of my heavily calcified aortic valve with a third generation porcine valve. The procedure also included a single bypass to one of my major coronary arteries. The artery was 85% occluded. I am one of Jehovah's Witnesses and needed a cardiothoracic surgeon who is dedicated to blood transfusion-free surgery.

With my condition I probably had only about one more year left to live and it was not easy to find a heart surgeon that could confidently operate on me without blood transfusions. Thankfully, I found Dr. Ciuffo through his web site. This website proved to be a life saver for me. After a brief telephone conversation with Dr. Ciuffo I felt immediately reassured and I traveled to New York for the surgery. Everyone I had contact with at Mount Sinai was very thorough, professional and very loving toward me and my family.

Dr. Ciuffo took his time and met with us on several occasions making us fully aware of the procedures. I am so impressed with Dr. Ciuffo and his surgical team. I am convinced that he is one of the top, if not THE top thoracic surgeon in the world. However, his innovative technical abilities are overshadowed by his kindness, humility and love for people. As an example of his thoroughness and superior technical abilities consider this: I brought my latest catheterization CD's from Wilmington, North Carolina.

The cardiologists advised me that I only needed the valve replaced. They advised that my coronary artery was in their view only about 10-15% occluded. Dr. Ciuffo after a short period of studying them came immediately back to me and advised that he had found that it was about 85% obstructed.

This changed the game plan to include a bypass using my mammary artery. I believe that he saved my life by this diagnosis alone. I am so thankful that Dr. Ciuffo has seen fit to make this transfusion-free surgery known to all by way of his website. This will no doubt continue to be a valuable tool for those who seek bloodless cardiothoracic surgery. Many people who would not be considered for heart surgery by most surgeons may well find that with Dr. Ciuffo's advanced techniques they may now safely do so. Anyone may contact me with questions. My email address is mickeyjenkins@aim.com

Sincerely.

Evans "Mickey" J.
---
Patient Story: Alicia M., Manhattan, New York
Bicuspid Aortic Valve. Aortic Valve Replacement and Ascending Aortic Aneurysm Repair.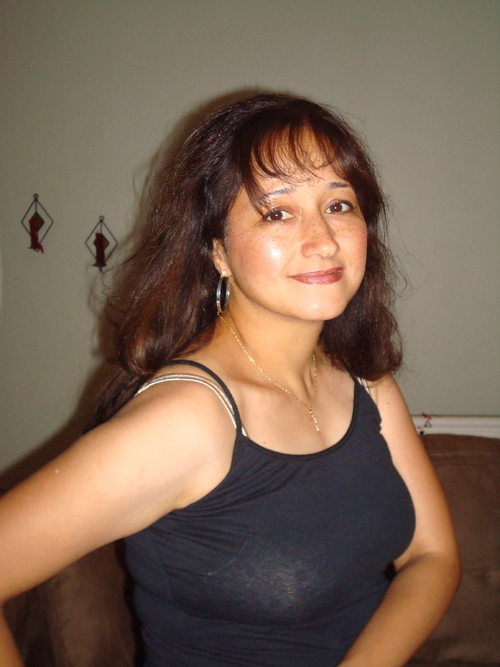 "My name is Alicia M.. I am 45 years old and I'm a New Yorker. I had open heart surgery on February 7, 2008. The day that I met Dr. Ciuffo I saw myself as cured. Dr. Ciuffo is an intelligent scientist who is kind and he understands the sensibility that accompanies this procedure. He is an exceptional person that touched my heart in surgery and as a trusting doctor. I will always be thankful that he is the person that he is. Dr. Ciuffo gave me the best medical and personal attention that he possesses. That's what he does, he gives the world the best of him.
Thank you"
---
Patient Story: Nancy K., Danbury, Connecticut
Minimally Invasive Mitral Valve Repair with Strict Bloodless Techniques for severe Mitral Valve Regurgitation
"I wanted the best medical care available but as one of Jehovah's Witnesses I also wanted No Blood.  I was aware of medical and surgical alternatives to blood transfusion such as the use of cell saver pumps and other medical treatments to boost my own hemoglobin level prior to surgery.  When Dr. Giovanni B. Ciuffo's name was given to me by the Jehovah's Witnesses Hospital Liaison Committee I was eager to interview him!

Not only did he respect my patient's right to choose my own medical treatment but he carefully explained he has been treating Jehovah's Witnesses using minimally invasive surgery with no blood transfusions for about 15 years! He is a true humanitarian and deeply respects his patients' right to choose and treats the whole person including their moral and spiritual convictions. I praise God Jehovah for using such men as Dr. Ciuffo. I truly benefited physically from this type of surgery. When my cardiologist gave me my 6 mos. check up, he said: "See you in a year!" Just as Dr. Ciuffo said….after my mitral valve repair  I have become a healthy, low-maintenance patient for any cardiologist!!
---
Patient Story: Martha
Minimally Invasive Coronary Artery Bypass with Strict Bloodless Techniques for Severe Coronary Artery Disease
"I was introduced to Dr. Ciuffo through the Hospital Liason Committee of Jehovah's Witnesses. This committee is dedicated in their quest to identify and recruit skillful doctors who practice alternative methods and provide quality care to all patients. In addition, the surgeons identified through the HLC respect Jehovah's Witnesses moral conviction to refrain from whole blood products. One specific member of the HLC who has been a loyal friend for years, expressed his utmost confidence in Dr. Ciuffo's ability to perform my bypass surgery successfully. He reassured me that all would go well!

My first encounter with Dr. Ciuffo was a very positive telephone conversation that lasted some time. I was encouraged and impressed by his refreshing demeanor. He invited my husband and I to a scheduled appointment the following day. Dr. Ciuffo was professional, confident, and compassionate. He was highly informative and gave me options as regards to my treatment. We discussed the advantages and disadvantages of open heart surgery versus minimally invasive surgery. He was candid and straightforward about all aspects of heart bypass surgery. Dr. Ciuffo provided details related to various blood fractions and described how he uses them. Dr. Ciuffo knew more about blood fractions than I did. That's when I realized that he was the best qualified surgeon that I could entrust my life with. In an instant I was relieved of the anxieties related to cardiac surgery. I was at peace knowing that while I was unconscious Dr. Ciuffo would use his skill and knowledge to restore blood flow to my heart.

The bypass surgery was performed on a Monday and I was released from the hospital by early Wednesday afternoon. Dr. Ciuffo is a highly skilled doctor and I appreciate his willingness in performing a minimally invasive surgical technique that afforded me the opportunity to resume my active lifestyle within six weeks after the procedure. Family, friends and colleagues comment about my restoration to vigorous health. They are all impressed with Dr. Ciuffo's skill as a surgeon as I am living proof of his handy work. They all express a desire to meet the doctor who fixed me!

My hospital stay was pleasant as all nurses provided me with detailed explanations of each medication that was administered. The staff at Mount Sinai is to be commended for their tenacious work ethics. I was very pleased with the treatment and care that was administered to me during my short stay at the Hospital. Without hesitation I would recommend Dr. Ciuffo and his team to anyone who requires their services."

Eternally grateful,

Martha
---
Patient Story: Charlie G., Honolulu, Hawaii
Hybrid Surgery with preoperative Circumflex Artery Stent followed by Minimally Invasive Aortic Valve Replacement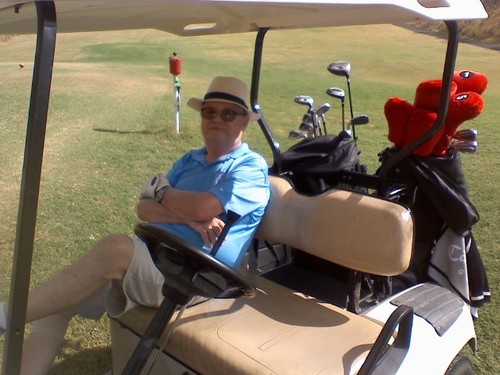 My name is Charlie G. and I live in Honolulu Hawaii. I was introduced to Dr. Ciuffo by my regular MD while on vacation to NYC in 2009. Dr. Ciuffo was very prompt in calling me back and scheduling an appointment to see me at his office the following day. He checked me thoroughly and reviewed my symptoms, and confirmed a malfunctioning aortic valve and blockage of a major artery. He scheduled me for an angiogram with his medical team on the following day and performed a procedure to unblock my artery with a stent. The following day he operated on me again with a minimal invasive procedure and replaced my aortic valve. Two days later i was discharged from the hospital without any complications whatsoever and I flew back to Honolulu a week later.

Dr.Ciuffo and his entire team are truly professional and through his amazing procedure I was able to recover very quickly and with a nominal scar that is almost not visible. I will be grateful to Dr. Ciuffo for the rest of my life and especially happy to return to my golf game which I enjoy very much. I would highly recommend him to anyone in need of heart surgery. Thank you Dr. Ciuffo for saving my life.

Warmest regards and aloha,

Charlie G.
---
Patient Story: Ralph F., Malvern, Ohio
Off pump Coronary Bypass Grafting in inoperable Calcified Aorta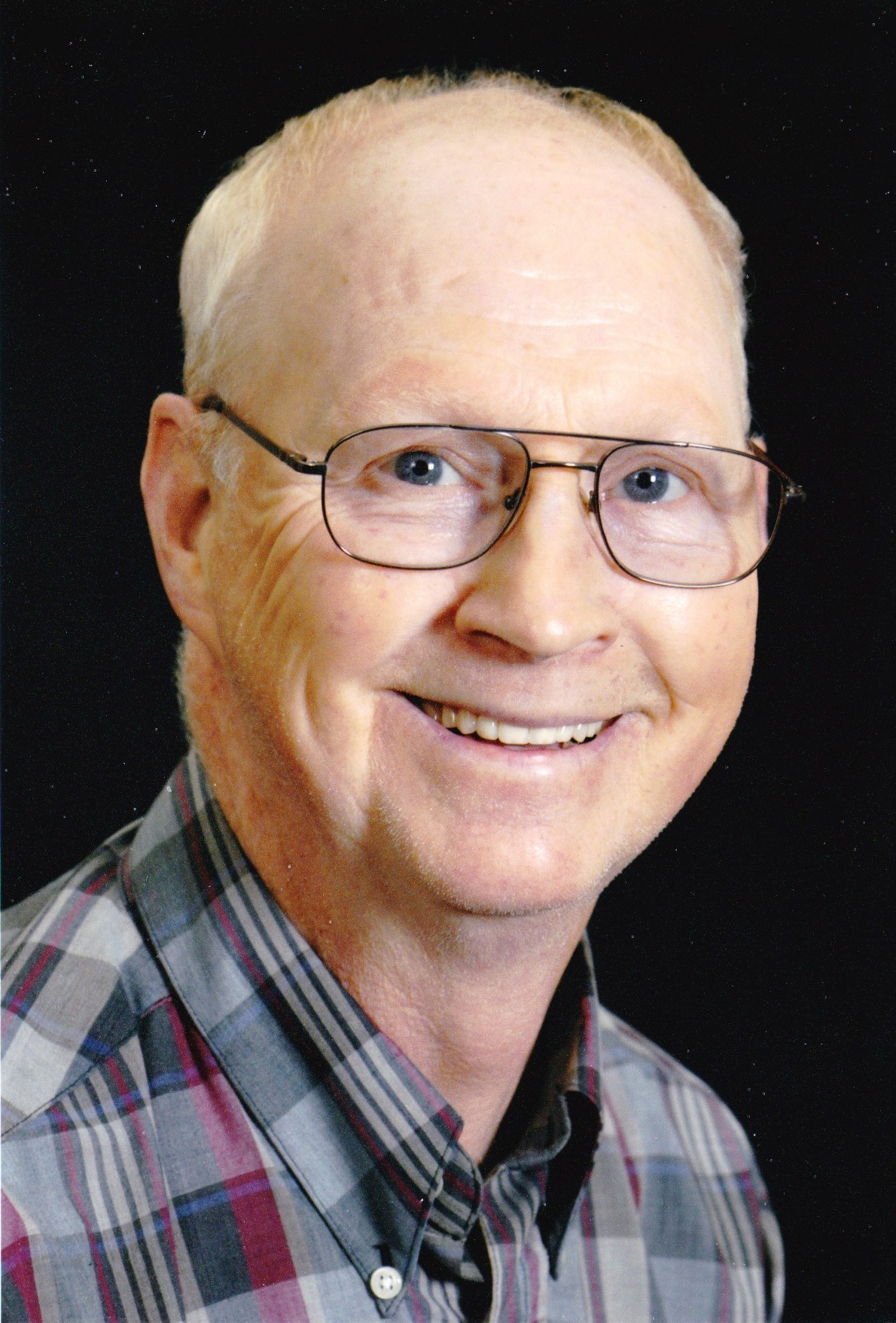 My name is Ralph Frase and I am 65 years old. I would like to share with you my story. In 2005 I started having serious coronary problems. I had two stents put in and I then developed a deep vein thrombosis in my left arm. I also learned that I had a severely calcified aorta which made the option of coronary bypass surgery impossible. My cardiologist was amazed at how bad my aorta was. Since then I have had a total of 11 stents, an operation on my left carotid artery and a defibrillator put in.

My heart was getting progressively weaker and I was told I had congestive heart failure. The stents did not work and a coronary bypass, if possible, seemed to be the only way to fix my heart. In a last stitch effort my cardiologist decided to send me to Cleveland Clinic with the hope that a surgeon might be able to help me with "off pump" coronary bypass surgery. The heart surgeons at the Cleveland Clinic discussed my case and then I was told once again that a coronary bypass operation was technically impossible because of my heavily calcified ascending aorta and all of the other calcified arteries.

I was very upset as I thought that the Clinic was my best bet in my desperate situation. I felt hopeless. In 2012 I had more problems and my left coronary artery turned out to be 95% blocked. Once again, I was told that there was nothing that could be done to help me. Fortunately for me I was advised to see Dr. Giovanni Ciuffo, the director of Minimally Invasive and Bloodless Heart Surgery at the Aultman Heart Center.

He carefully listened to my story and reviewed all my tests. He had a very positive and friendly attitude and simply told me: "I can help you". I was desperately waiting for someone to tell me those words. He explained to me that my rare and unusual problem was indeed considered inoperable but that he was willing to design a technical solution that would make it possible to restore blood supply to my heart. During the operation he ran a bypass graft directly from the right coronary artery to the 95% blocked left coronary artery. He literally turned my life around.  If it wasn't for Dr. Ciuffo's skills and ingenuity I would not be here today. I cannot praise him enough and I am grateful for his God given talent.

Sincerely,

Ralph Frase

Malvern, Ohio
Ready to Change Your Life?