Minimally Invasive Heart Surgery Center: Travel  & Lodging Options
Dr. Ciuffo and his friendly staff understand that there can be many practical issues behind planning a long distance trip for medical needs. We are committed to offering you a schedule that works best with you, along with assistance upon your arrival and surgery at the Hospital. An information package for patients and families is available upon request. Wendy will be happy to advise and assist you in planning your travel and lodging options. Please visit the following internet resources to help make your trip stress-free, from the planning stage to your arrival and departure.

Transportation to the WellSpan Health York Hospital
Baltimore-Washington International Airport
Directions to York Hospital from BWI: 
Exit airport following signs for I-95N
Merge onto I-95N via EXIT 4A toward I-695 Baltimore
Merge onto I-695 W via EXIT 49B on left toward Towson
Keep right to take I-83 N via EXIT 24 toward Timonium/York PA. 
Take EXIT 15, follow to light at end of ramp, continue straight through light.
At 2nd traffic light, turn right onto Rathton Road and follow signs for hospital main entrance.
Rental Cars:
BWI Marshall Airport has opened a spacious, rental car facility providing a one-stop rental car station for customers. The facility is located at Stoney Run Road and New Ridge Road. Free shuttle service carries customers to and from the airport approximately every ten minutes. Passengers arriving on flights should take the free shuttle from the lower level terminal for a ten-minute ride to the new facility. When returning a vehicle, look for highway directional signs to the facility. The Car Rental Facility is located at: 7432 New Ridge Rd. Hanover, MD 21076.
Lodging
The following local hotels have worked closely with Wellspan Health.  Mention Wellspan when booking your room to receive any offered preferred rates. 
Comfort Inn Directions:  I-83N to Exit 22.  Comfort Inn right off the exit.
2250 N. George Street
York PA
(717)699-1919
Country Inn Suites Directions:  Exit the hospital via Rathton Rd, make right onto
245 St Charles Way Rathton Rd, make right at traffic light to S. Queen Street
York, PA Follow S. Queen St. to St Charles Way (3rd traffic light),
(717)747-5833 turn right, hotel will be on the right-hand side.
Holiday Inn Express Directions: I-83S to Exit 14.  Hotel is right off the exit. 
140 Leader Heights Road
York, PA
(717)741-1000
Hampton Inn Directions:  Follow George Street North to Rt 30E.  30E to Mt
1550 Mt Zion Road Zion Road exit, make left at exit and follow to second
York, PA traffic light, make another left to hotel.
(717)840-1500
Heritage Hills Directions:  I-83N to Exit 18 (Mt Rose Ave).  Follow 124 E for one
2700 Mt. Rose Avenue mile, hotel on the right. 
York, PA
(717)755-0123
Motel 6 Directions:  I-83N to Exit 9W
125 Arsenal Road
York, PA
(717)846-6260
Super 8 Motel Directions:  Follow George Street North to the hotel on the right
40 Arsenal Road hand side.
York, PA
Wingate Hotel Directions:  I-83N, Exit 21B/Rt 30 West.  Turn right onto
Arsenal Road and N. George Street business Rt 83 at Hardee's.  Turn right onto
105 State Street State Street.  Hotel is at the top of the hill.
York, PA
(717)848-2100
Wyndham Gardens Directions:  Follow North George Street to Rt 30W. 
2000 Loucks Road 30W to 74, make right, follow to second light,
York, PA turn right, hotel on left.  (drive slightly hidden)
(717)846-9500
Restaurants and Local Attractions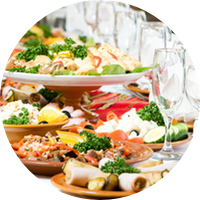 The York County Visitor's Bureau has a comprehensive listing of local restaurants, attractions, events, maps and other pertinent information
Please do not hesitate to contact Dr.Ciuffo's office for any questions! We would be glad to assist you.