Minimally Invasive Heart Surgery
Advanced Cardiac Surgery techniques continue to shape and revolutionize our specialty with highly sophisticated and effective ways to treat heart disease. We are continuously evolving towards better outcomes and a minimally invasive heart surgery approach that is low impact and scarless. Our minimally invasive techniques have radically changed our patients' heart surgery experience and postoperative recovery.
Patients who are treated with these improved minimally invasive surgical methods can now experience faster recovery times. The elderly and frail patients can often return to their homes and families in two-three days after heart surgery with very little pain and an almost invisible scar. This scar is often can be completely hidden in the skin fold under the breast.
Dr. Ciuffo knows how confusing and scary it can be if you or a loved one are confronted with the news that something needs to be done about a severe heart condition. How do you know if you are making the right decisions, and what questions should you ask your specialist to make sure you are treated with the best possible options? Dr. Ciuffo and his team have created this website to give cardiac patients and their families complete information about the minimally invasive treatment options available.
Minimally Invasive Heart Surgery Resources
About Our Site
This website has been conceived as a down-to-earth guide to help and educate anybody who needs a heart procedure and wants to know the best medical and surgical solutions available today in the treatment of cardiovascular disease.
Keep reading and you will become an informed consumer with the right questions to ask. Cardiac surgery and cardiology have evolved tremendously over the last twenty years and the combined expertise of these specialties offers the best results and options ever achieved in the history of medicine. Our minimally invasive technologies and surgical solutions have opened new doors and a chance to get better even in cases who were considered inoperable by traditional and conventional methods.
Heart Surgery Experience
Over the span of Dr. Ciuffo's extensive professional career in cardiothoracic surgery, he has had the opportunity to compare the clinical results and patients' comfort and recovery with traditional and conventional cardiothoracic surgery techniques versus bloodless and minimally invasive heart surgery techniques.
Our center experience has shown that these new techniques allow the best clinical results. The most obvious advantages to minimally invasive heart surgery are less pain, less bleeding, less wound infections, a quicker recovery and return to a productive life style, superior cosmetic results. Learn more about Dr. Ciuffo's minimally invasive heart surgery experience and training.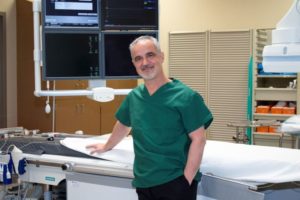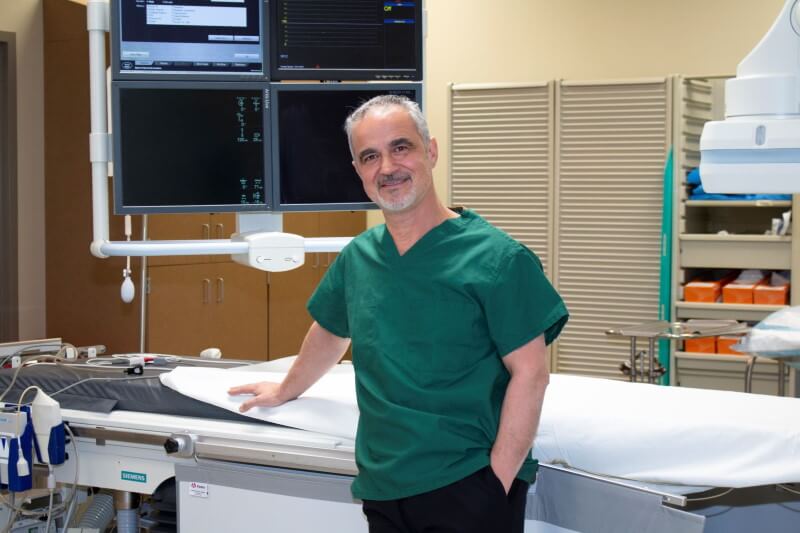 Our conclusions have been corroborated by innumerable scientific articles in the surgical literature confirming these same clinical advantages. As we explore these topics, we will quote relevant bibliography for those of you who have an academic interest in this field or simply want to get more scientific information. We encourage you to send your comments or questions about this website or any scientific literature on  the advanced treatment of cardiovascular disease.
What We Do: Minimally Invasive Heart Surgery
Many heart patients and their families are intimidated and confused by the complexity of this field and find it increasingly difficult to make the right choice for themselves or their loved ones. Cardiovascular care has evolved very successfully towards new techniques and technologies.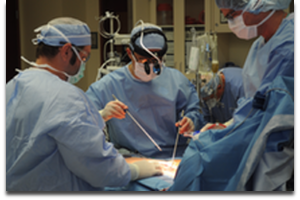 These breakthroughs have created a new, "gentle touch" surgical experience that is now available to the vast majority of our patients by the hands of expert minimally invasive heart surgeons. Even the elderly and frail patient can enjoy the best results with a smooth and quick recovery after bypass surgery or a minimally invasive mitral valve repair or aortic valve replacement. Minimally Invasive ASD repairs and Atrial Myxoma Surgery is now routinely offered to most patients.
In most women the surgical scar can be completely hidden in the skin fold underneath the breast, with the best cosmetic results and an excellent repair of their heart problem. This type of surgery is also known as Scarless Heart Surgery. You definitely don't need to be a movie star or a fashion model to request this type of cardiac surgery. All patients are routinely evaluated to see if they can be suitable candidates for the least invasive approach.

Why Choose Us?
For those of you who are interested in a specific heart problem, We have divided this vast subject under several headings that cover the most frequent cardiovascular pathologies. This website is designed to be user friendly and very easy to navigate. Links to relevant topics, surgical videos and pictures are available in each page. Over the years in Dr. Ciuffo's professional practice, he has developed a simple and effective way to explain the mechanisms that cause heart disease as well as our high-tech, minimally invasive heart surgery and medical techniques to treat it.
You'll find our explanations down-to-earth and filled with examples drawn from carpentry, plumbing, mechanical engineering, and more. You shouldn't be surprised or offended by these examples. Our cardiovascular system could be simply described as a double pump (right and left side of the heart) connected to a network of pipes (veins and arteries) that allows oxygenated blood to reach and nourish every organ and cell in our body.
We will guide you step-by-step through what happens when a part of our heart system fails and what we do to diagnose the problem, then treat it with outstanding results!
You'll be able to understand how your coronary arteries work and how a stent, an angioplasty, or minimally invasive bypass operation can relieve chest pain or save a life. You'll find out about the pros and cons of prosthetic heart valves we can use to perform an aortic valve replacement or a mitral valve repair. We will bring you up to date on hybrid valve and coronary surgery and its role in less invasive ways to treat a variety of heart conditions.
Please, feel free to browse in any order you like. It is a work in progress. If you don't find what you are looking for, please revisit later or contact us directly. When it comes to your health, it truly pays to be an informed consumer. There is a lot we can do to have longer and better lives.
We will gladly answer all your questions about heart disease and the most advanced surgical options to treat any heart condition. We understand and respect your concerns about minimally invasive heart surgery. It is your heart, your life, your choice.
Watch Dr.Ciuffo talk about Minimally Invasive and Bloodless Heart Surgery
This video contains earlier contact information. Please, refer to our Contact Us page for our current contact information.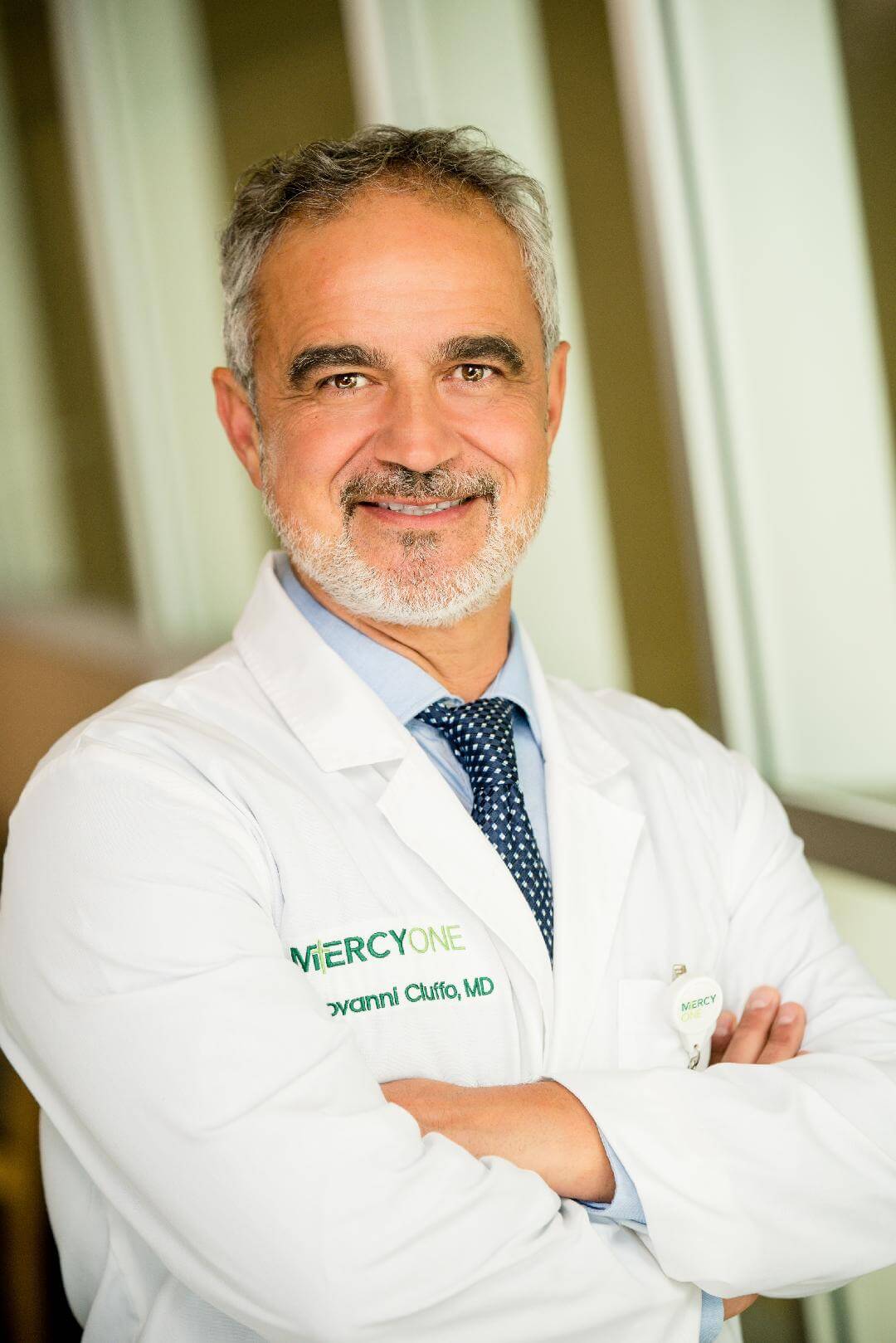 Giovanni B. Ciuffo, MD
Director, Minimally Invasive and Bloodless Heart Surgery Program

Dr. Ciuffo's News and Articles
Find the latest on minimally invasive heart surgery from our blog!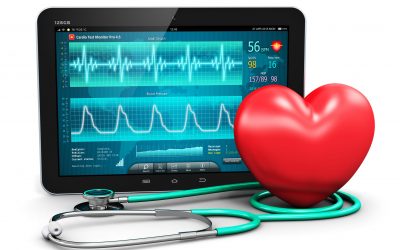 What is a Heart Murmur And What Are The Signs? A heart murmur is an unusual sound in the heartbeat's cycle that's caused by blood moving improperly through the valve system of the heart. The normal "lub-dub" sound that can be heard through a stethoscope is the sound of the heart valves opening and closing as they guide the blood through the heart during normal circulation. A murmur occurs when the valves aren't doing their jobs properly and blood is flowing backward through the heart instead of following the normal pathways. Symptoms A heart murmur can cause poor circulation, which may result in cold or bluish extremities, especially the fingertips, toes, and lips. A victim may also experience swelling and weight gain, heavy sweating with minimal exertion, dizziness, and fainting, chest pain, chronic cough, or shortness of breath. In young children and infants, symptoms may also include a poor appetite and a failure to grow normally. Any of these symptoms should be a sign that it's time to talk to your doctor about the underlying causes of your symptoms. It is important to not put off the trip to the doctor when it involves the heart. The doctor can then take into account the types of heart murmur it is before giving you the next step in the course of action. From there, you can have a better idea of what to consider about your heart's health moving forward. Types of Heart Murmurs Johns Hopkins Medicine defines the three types of heart murmurs as "systolic", "diastolic", and "continuous." A systolic murmur occurs during a heart muscle contraction. They are...
What is Thoracic Surgery Recovery Like? What is thoracic surgery? Any surgery performed with an incision that enters through the chest is considered thoracic surgery, including open-heart surgery. Recovering from thoracic surgery is a long process. The recovery process will depend upon the exact type of surgery you have, the placement and size of the incision, the condition of the individual patient, and the care taken post-surgery. After all of these are considered, the doctors and healthcare professionals can provide the optimal recovery plan for your situation.  To understand what it will look like, it is also essential to comprehend thoracic surgery itself. By learning more about thoracic surgery, you can see why the recovery process is such a long process. At the Minimally Invasive and Bloodless Heart Surgery Program, we provide you with the information that makes processes like this less intimidating from the start. There is less worry and more time to focus on reaching your important health goals. What is Thoracic Surgery? According to the Cancer Treatment Centers of America, thoracic surgery often referred to as open-heart surgery, may address a problem with the heart, esophagus, lungs, trachea, aorta, or diaphragm. Open heart surgery poses a significant challenge when it comes to healing. It's going to take time to get back to feeling your best. It's common to feel very tired and run down for six to eight weeks following the surgery. Your chest may feel swollen and sore for up to six weeks following the surgery. Most patients with traditional open-heart surgery go home with staples or stitches holding the incision closed while it heals....