A normal functioning aortic valve has three leaflets, usually referred to as cusps, and is positioned at the end of the left ventricle. This valve is the main pump that delivers oxygenated blood to the entire body. An aortic valve replacement is required if someone suffers from Aortic Valve Stenosis or Aortic Valve Insufficiency. These two issues can cause a significant number of problems and can be life-threatening. Understanding the components that are involved in an aortic valve replacement is essential, especially if you are considering one.
Dr. Ciuffo takes the time to consider your specific situation before moving forward on a treatment plan. If you are looking for this information to guide you through decisions regarding your healthy heart, this is a great place to start. Today we take a deep dive into aortic valve replacement, so you can have the knowledge you need.
When to Consider Aortic Valve Replacement
As already mentioned, there are two reasons why someone would need an aortic valve replacement. When suffering from aortic stenosis, the valve is narrow, causing it to be more challenging for the blood to go through. Basically, the muscle in the heart begins to thicken, causing a hissing sound, which is oftentimes confused with a murmur. With aortic valve insufficiency, the valve tends to "leak" when it is closed. This makes the heart work twice as hard to make the blood flow correctly and in the right direction. To repair this, doctors have created a minimally invasive technique that is much safer and easier on patients.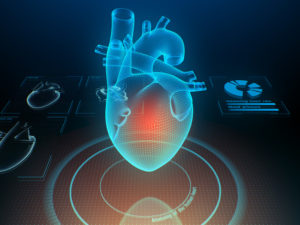 What to Consider for an Aortic Valve Replacement
Since the breastbone is not being cut into, this replacement procedure is called transcatheter aortic valve replacement, which allows for healing to begin and end much faster. Your doctor will make a small, approximately two-inch incision between the third and fourth rib bone on the right side of the body. From this point, your doctor can securely place the new valve on the heart, exposing it just enough to see and remove what needs to be removed.
Oftentimes, doctors have to remove calcified material from the heart in the process. With previous techniques, doing this left people at a higher risk for strokes. Using this technique, however, lowers the chances of a patient having a stroke because it gives the doctor direct vision of all calcifications.
After the valve has been secured into place and all calcifications have been removed, the doctor will then insert a long-lasting local anesthetic that is injected between the ribs and directly below the incision. Then the wound will be closed, and the patient will typically stay the night in the hospital. The next day it is encouraging that aortic valve replacement patients do some light physical activity, usually walking. After another day or two in the hospital, patients are released and ready to go home.
Oftentimes, patients ask 'how long does an aortic valve replacement last.' That's a reasonable question! The answer is that it depends on the patient's actions. If they take care of themselves and follow their doctors' advice, the replacement can last for many years.
Contact Us
Choosing a minimally invasive valve replacement is a more intelligent choice than a traditional procedure because it allows you to feel less pain and have shorter recovery times. If you're considering an aortic valve replacement, consider using Dr. Ciuffio, who has the experience and expertise needed to help you thrive. There are plenty of resources and treatment ideas to ensure you are on the correct path toward a healthy life. Contact us today to learn more about aortic valve replacement and schedule your appointment.