How to Check Your Own Vitals
The symptoms of heart problems can be subtle, which is why it's so important to know how to check your own vitals. Knowing what's average for your body gives you the knowledge you need in case of an emergency. For example, if your normal resting heart rate is 65 BPM, something may be wrong if your BPM is 80. Checking your own vitals takes just minutes and may give early knowledge of any potential problems.
Resting Heart Rate
To get an accurate picture of your resting heart rate, take your pulse several times over the course of a week. It's best to take your pulse at the same time each day. Be sure to wait at least two hours after strenuous activity, consuming caffeine, or a stressful event to allow your heart rate to return fully to normal. Sit in a quiet space for several minutes to be sure your heart rate is in its resting state. Place your fingers against the side of your neck or your wrist to locate your pulse. Count the heartbeats for 15 seconds, and multiply that number by four. That will be your resting heart rate.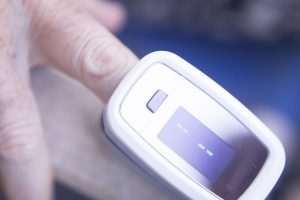 Blood Pressure
While blood pressure may not be considered vital, it's a measurement that should be taken regularly to monitor your overall heart health. Blood pressure monitors are available from your local department or medical supply store quite inexpensively. Like resting heart rate, blood pressure should be taken at the same time each day, at a time when you can be at rest. Follow the instructions on the blood pressure monitor to take an accurate reading.
Pay Attention To Changes
If you notice drastic changes in your vitals, call your doctor right away. These may be signs of a problem with your heart. The earlier heart problems are detected, the more effective treatments may be. If you suspect there may be a problem with your heart, contact Dr Ciuffo for a consultation.