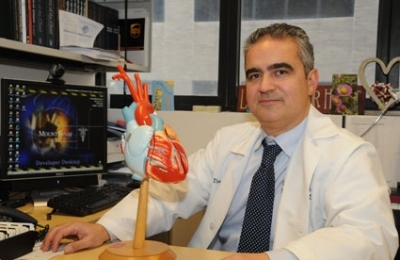 A recent study published in The Lancet has confirmed the benefits of minimally invasive aortic valve replacement for elderly patients. Dr. Ciuffo has stated many years that patients who undergo minimally invasive cardiac procedures can expect a quicker recovery time and better results when compared with traditional heart surgery methods.
Minimally invasive procedures do not break ribs and include massive incisions that take many weeks or months to heal completely. For many elderly and frail patients, traditional methods are simply not an option.
Five Year Outcomes
This study was focused on transcatheter aortic valve replacement (TAVR) outcomes compared with standard therapy for inoperable aortic stenosis patients. The study's findings supported our previous evidence that patients undergoing the minimally invasive procedure "lived longer, with better symptom management, fewer hospital readmissions and better functional status." Evidence was found to:
At five years, the all-cause mortality rate was 22% lower in the minimally invasive group
After five years, 28% of the TAVR group were still living, while only 6% of the standard group were still alive
Post-TAVR echocardiography shows no evidence of structural valve deterioration and durable vascular benefit
The study states:
"TAVR is more beneficial than standard treatment for treatment of inoperable aortic stenosis. TAVR should be strongly considered for patients who are not surgical candidates for aortic valve replacement to improve their survival and functional status. Appropriate selection of patients will help to maximise the benefit of TAVR and reduce mortality from severe comorbidities."
Read the entire study here.
Get Dr. Ciuffo's Take
Are you interested in learning more about Dr. Ciuffo's clinical take on inoperable aortic valve stenosis and the benefits of minimally invasive heart surgery? Call our office at (330) 588-4676 or contact us online. Dr. Ciuffo and our minimally invasive team would be happy to explain your options and give you a second opinion on your diagnosis.