What is Aortic Stenosis?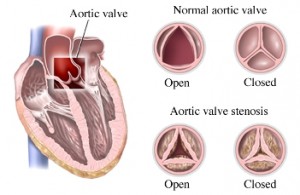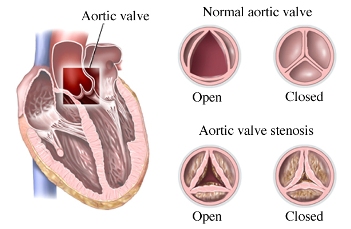 The human heart valves are made up of thin tissue membranes that are attached to the heart wall. These remarkable structures open and close in order to regulate blood flow and this process is what causes the sound we know as a heartbeat. When a narrowing of your heart's aortic valve opening occurs, it is referred to as aortic stenosis. The reduction doesn't allow your blood flow to remain regular, and this is usually caused by calcification related to aging. Aortic Stenosis can be caused by rheumatic fever, radiation therapy, or a birth defect.
Causes of Aortic Stenosis
Sometimes the build-up of calcium in older patients also referred to as mineral deposits, causes an aortic stenosis on the leaflets of the aortic valve. Over time, the leaflets harden which causes a reduction in the ability to fully open and close. If the leaflets don't open completely, the heart has to work much harder to push blood through the aortic valve and distribute it to the rest of the body. With time, the heart becomes weaker which increases the risk of heart failure because the heart can't supply enough blood throughout the body.
How is Aortic Stenosis Diagnosed?
Typically, an aortic stenosis diagnosis comes from a test performed by your doctor. Primarily, a cardiologist uses a stethoscope to listen to the sounds in your heart.
What treatments are available for aortic stenosis?
Depending on how much the disease has progressed, treatments may include:
If you've been diagnosed with aortic stenosis, your doctor may prescribe medication to help relieve your symptoms. Although, if the disease becomes severe, medication will not help your failing aortic valve so your doctor may suggest an aortic valve replacement.
Balloon Aortic Valvuloplasty. BAV may relieve your symptoms with severe aortic stenosis, but it is not a lasting solution. This treatment repairs the stenotic aortic valve through a balloon catheter inside your valve. The balloon will be placed directly into the stiff aortic valve that has hardened due to calcium buildup. After the balloon is inflated, it increases the opening size of your valve to improve blood flow.
Your doctor will determine how often you'll need to be monitored based on the severity of your diagnosis.
If you've been diagnosed with aortic stenosis, make sure you have an annual physical examination and echocardiogram every few years or as recommended by your doctor.