Understanding the Advantages and Disadvantages of Minimally Invasive Surgery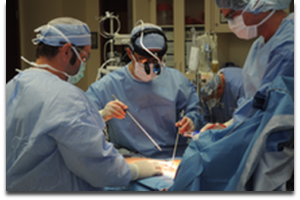 The Minimally Invasive and Bloodless Heart Surgery Program of Canton, Ohio is a facility that is always encouraged to grow and refine its techniques when it comes to delivering less painful procedures to treat various medical needs. As a result of our continuous evolution, our staff is made up of leaders in the industry who work together with their patients to make the post of minimally invasive surgery. As with most areas of medicine, there are Advantages and Disadvantages of Minimally Invasive Surgery, which we will review in this post.
Advantages of Minimally Invasive Surgery
Minimally invasive surgery typically refers to techniques of surgery that utilize small-sized operation sites, and the benefits include:
As opposed to large incisions, you will only need some small cuts with MIS.
There is less trauma to your nerves, tissues, and muscles.
You will experience less bleeding.
After recovery, you will have less scarring.
Your organs will undergo less trauma.
You won't need the same amount of narcotics because the pain is significantly less.
Your hospital stay is cut by more than half the time.
It is less taxing on your overall immune system.
Disadvantages of Minimally Invasive Surgery
Although the disadvantages are minimal, they include:
Minimally invasive surgery requires specialized high-end medical equipment.
Surgeons need specialized training.
The equipment used with MIS is more expensive.
There are various procedures, especially the most recent surgeries, that may take longer.
Minimally invasive surgery in Canton, Ohio has been in high demand for some time now, and while all patients qualify as a good candidate, it has become more preferable than traditional surgery. Patients who have raised body mass or who have had a previous abdominal procedure that led to adhesions or another underlying medical condition may not be suitable for minimally invasive surgery.
If you're in need of surgery, and you would like to discuss whether or not you will be a good candidate for minimally invasive surgery in Canton, Ohio it is important that you contact us so that we can deliberate your eligibility along with the pros and cons.