No matter what stage of life you are in, healthy nutrition is important to maintain good health, prevent many diseases, feel good, and is vital for our hearts. In this blog we will answer the question, what changes should I make before and after heart surgery. Heart disease is the number one cause of death of women and men in the United States. If that doesn't alarm you I don't know what will. If heart surgery is on the horizon for you, you can prepare with some lifestyle changes and know what needs to change once you are in recovery. 
Changes to Make Before Heart Surgery
Quit smoking because it inhibits the body's ability to heal. 

If you have diabetes be sure to keep your blood sugars well controlled. High blood sugar also makes it hard for our bodies to heal. 

You want to have quality nutrition before entering surgery. Our bodies get stressed when we are sick or have surgeries, so it is important to have good nutrition before surgery to help you heal faster after your surgery is completed. If your normal routine is healthy then don't change your system. If you notice you've had a poor diet and haven't been eating normally and have lost some weight, try finding foods and drinks you can have that will give you the calories you need. You don't want to be losing weight and on a strict diet before surgery. 
Changes to Make After Heart Surgery
After heart surgery, you will again want to be having good nutrition. After heart surgery, your body will need more protein and enough calories to recover. Sometimes this is hard to achieve because of certain medications you are consuming. 
If you don't normally consume a healthy diet you will want to make a change. You will need to eat less saturated fat, which is usually the fat that comes from animal sources. This will keep your cholesterol where it needs to be. You will also want to cut out as much transfat from your diet as possible to help with your cholesterol. Transfat is in yummy items from the store like cookies. You want to focus on not consuming hydrogenated or partially hydrogenated oils. Our bodies still need fat so trade the unhealthy fats for healthier foods like olive oil, nuts, avocados, and fatty fish.
A low sodium diet is also great because too much salt can cause unwanted changes in our bodies that put stress on our hearts. It is best to add lots of fruits, vegetables, and whole grains. These foods are beneficial for our health and hearts. 
After heart surgery be sure to get some exercise in your daily routine. Exercise as your doctor recommends. We see a lot of benefits in exercise and cardiac rehabilitation after surgery.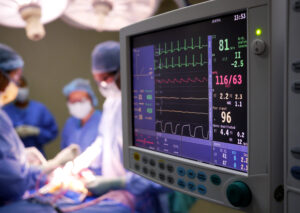 Contact Us
Are you ready to schedule a surgery you've been nervous about committing to today? Dr. Ciuffo and his team are highly skilled and have refined and developed a minimally invasive heart surgery practice. Contact him and his staff today and they would be happy to answer any questions you have about what changes you should make before or after heart surgery.