Dr. Ciuffo and the Aultman Heart Surgery Center respect all religious beliefs all over the world and understand that sometimes life-saving surgery can conflict with certain religious ideologies. Dr. Ciuffo specializes in minimally invasive heart surgery that can be adjusted to come to a bloodless procedure in line with the religious specifications of Jehovah Witnesses, whose Old and New Testaments commands Jehovah Witnesses do not accept blood.
About Aultman Heart Surgery Center & Dr. Ciuffo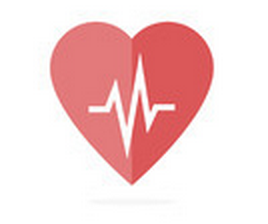 The Aultman Heart Surgery Center specializes in all types of heart surgery, and Dr. Ciuffo joined them to provide minimally invasive, bloodless heart surgery techniques. These minimally invasive surgical techniques minimize the loss of blood during surgery which eliminates the need for blood transfusions, which is why Jehovah Witnesses are some of his most common patients.
Bloodless Surgery For Jehovah Witnesses
The minimally invasive and bloodless heart surgery is performed through a small incision on the side, and Dr. Ciuffo use of a combination of blood-saving techniques eliminates the need for transfusions, totally in line with Jehovah Witness beliefs. Many of Dr. Ciuffo's patients are Jehovah Witnesses, read all the testimonials on his patient stories now. Bloodless heart surgery patient, Nancy K. states:
"I wanted the best medical care available but as one of Jehovah's Witnesses I also wanted No Blood.  I was aware of medical and surgical alternatives to blood transfusion such as the use of cell saver pumps and other medical treatments to boost my own hemoglobin level prior to surgery.  When Dr. Giovanni B. Ciuffo's name was given to me by the Jehovah's Witnesses Hospital Liaison Committee I was eager to interview him! Not only did he respect my patient's right to choose my own medical treatment but he carefully explained he has been treating Jehovah's Witnesses using minimally invasive surgery with no blood transfusions for about 15 years! He is a true humanitarian and deeply respects his patients' right to choose and treats the whole person including their moral and spiritual convictions. I praise God Jehovah for using such men as Dr. Ciuffo. I truly benefited physically from this type of surgery. When my cardiologist gave me my 6 mos. check up, he said: "See you in a year!" Just as Dr. Ciuffo said….after my mitral valve repair  I have become a healthy, low-maintenance patient for any cardiologist!!
Contact Us About The Bloodless Hospital Techniques
Contact us online now for information about our minimally invasive and bloodless heart surgery techniques, or call (330) 363-1341.