Bloodless Options for Jehovah's Witnesses
Bloodless options make Jehovah's Witness heart surgery possible. Dr. Ciuffo's minimally invasive techniques aren't just safer, they respect your religious views. Heart issues requiring surgery can sound like a death sentence to a Jehovah's Witness. Fortunately, bloodless options are available that do not require you to accept blood transfusions. Not only are these options beneficial to the immune system, they adhere to the beliefs held by many faithful people from around the world. 
Religious Views
Jehovah's Witnesses and others do not believe in accepting blood transfusions during surgery. This can pose a real problem for a surgeon, but Dr. Ciuffo has found ways to mitigate the need for additional blood during surgery. Blood transfusions can cause a shock to the already weakened system. Avoiding transfusions is beneficial to the immune system as well as respectful of religious views.
Bloodless Options
There are several bloodless options for heart surgery. Some of the techniques Dr. Ciuffo uses include: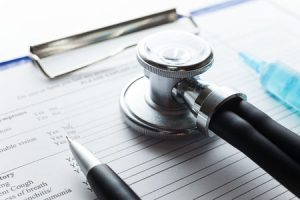 Extra corporeal circulation– a technique which keeps the blood in circulation at all times.
Beating heart surgery – this technique helps stop bleeding after surgery.
Blood salvage– By collecting, filtering, and reusing the patient's own blood, the need for a transfusion is eliminated.
Cell saving, recycling and rinsing – contributes to saving the patient's blood
Synthetic topical hemostatic products– are not derived from blood and help control bleeding during surgery
Hypervolemic hemodilution– dilutes the blood supply during surgery
Hypotensive anesthesia– reduces bleeding during surgery
Intra-operative electro-cautery– minimizes blood loss during the surgery itself.
Jehovah's Witnesses Heart Surgery
For Jehovah's Witnesses heart surgery can present some unique challenges. Dr. Ciuffo understands and respects the challenges, and is willing to work with you to preserve both your religious beliefs and your health. While all physicians are in the business of saving lives, Dr. Ciuffo goes the extra mile to respect his patient's religious views as well.