What You Need to Know About Minimally Invasive Heart Valve Surgery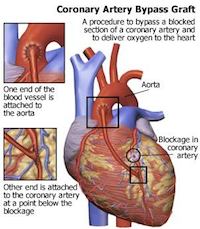 The Minimally Invasive and Bloodless Heart Surgery (MIBHS) Medical Center of Canton, OH maintains their leadership position in cardiovascular medicine by providing top patient care with the latest in surgical options, including Minimally Invasive Heart Valve Surgery.
Why is Minimally Invasive Heart Surgery Only Offered at Select Medical Facilities?
The skills required for minimally invasive heart surgery must come from a team of highly trained specialists who are proficient in the responsibilities of a cardiac expert.
Will Minimally Invasive Heart Surgery Shorten My Recovery Time?
Yes. In fact, it will also be less painful. One of the many advantages of minimally invasive heart surgery is that you will have a much smaller incision which means less time for your wound to heal. When your body needs less time to heal, that considerably reduces your recovery time.
What Are the Disadvantages of Minimally Invasive Heart Surgery?
The biggest drawback to having minimally invasive heart surgery would have to be that not every patient will be a good candidate. Fortunately, surgeons are always discovering new ways to apply the necessary techniques so that more patients can take advantage of the benefits of the procedure.
When Can I Resume My Normal Day-to-Day Activities?
You would have to consult with one of our surgeons for a precise answer because your medical history and your particular surgical procedure will be significant factors. However, most patients who have undergone minimally invasive heart surgery are normally able to resume normal activity within a few weeks. Strenuous activities may take longer, typically around six to eight weeks.
If you are considering minimally invasive heart surgery and would like to learn whether or not you are a good candidate, contact us today to book a consultation.