Being diagnosed with a heart condition can be a frightening experience. You rely upon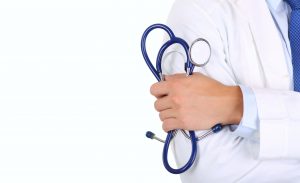 your cardiologist's expertise and experience to help you get and stay healthy. What if your doctor is recommending treatments you're uncomfortable with, or tells you certain treatments are inadvisable because of your condition? It may be time to seek a second opinion.
Your Cardiologist Told You Heart is Too Weak for Surgery? Get A Second Opinion!
This is a common conundrum for heart patients. They need surgery- to insert a stent, remove a blockage, or repair other damage. Your cardiologist knows that the surgery is your best option for living a longer, healthier life, but says that your heart is too weak to withstand traditional heart surgery. At this point, you may feel trapped and unable to get the treatment you need. Don't let this feeling get you down. Minimally invasive bloodless heart surgery may be a viable option. Since the procedures we use aren't as traumatizing to the body as traditional surgery, patients are better able to tolerate the surgery.
Medication Management
If your cardiologist prescribes numerous medications and doesn't take the time to carefully explain the treatment goals associated with each one, it may be time to invite an evaluation of your case by a second doctor. All doctors have extensive training. All doctors also have personal opinions about which treatments are best under specific conditions. While your doctor might be quite competent and knowledgeable, it never hurts to get a second opinion when it comes to your heart health.
You Want a More Holistic Approach to Your Heart Health
If medication management and medical interventions like surgery are the only treatment options you're being offered for your heart problems, you may wish to seek a second opinion. Exercise, diet, and lifestyle choices can all have a strong impact on your health. Your medical team should offer you the support you need to get moving, give up smoking and heavy drinking if necessary, and choose a diet that's right for you. Making your heart healthier means embracing choices that impact your overall health. After all, your body is more than just one organ. It's a complete unit, working together.
Call today to schedule your appointment and explore all the options for maximum heart health.