Worried About Heart Bypass Surgery Risk – You Might Be Surprised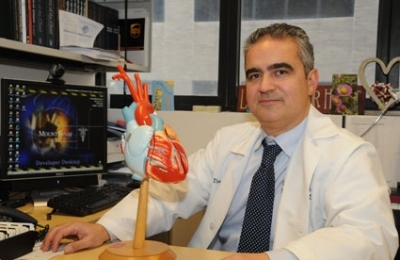 Do you worry about heart bypass surgery risk? You don't have to be worried, heart surgery is more common than you think.  There are many people worldwide who suffer from a wide variety of heart problems which may be caused from issues that they are genetically predisposed to. Heart issues also may arise due to poor diet and exercise regimen, or other health factors that have an impact upon one's heart.
Complications that May Occur
For those patients who have to undergo any type of minimally invasive heart bypass surgery, the risk factor associated is extremely low as is the list of the complications that may occur. If patients do experience complications, they usually consist of:
Infection at the wound site, in the lungs, chest and urinary tract
Stroke, Heart Attack
Bleeding both internal and external
Blood Clotting
Blood Loss
Temporary brain injuries
What Minimally Invasive Surgeries Entail
Minimally invasive surgeries are often performed with robot assistance or with a thoracoscope. These procedures include small incisions typically through the side (ribs) rather than having to cut through the breast plate for the issue to be addressed. Rather than one having to undergo open heart procedures, the use of cameras and precise utensils can assist the surgeons and remove blockages, so blood can flow more easily to the heart region.
Instead of cutting through bone and muscle tissue – these minimally invasive options allow them to work around body parts to minimize down time while still being effective.
Clearly there are risks associated with any type of surgical procedure but it is very important to follow the doctor's orders before and after any procedure. Ensuring that you heal up properly and do not put any additional stress on your heart until to receive clearance to, is an integral part to avoiding risks and complications.
Learn more about Heart Bypass Surgery Risk, contact Giovanni B. Ciuffo, MD – Director, Minimally Invasive and Bloodless Heart Surgery Program
Dr. Ciuffo's expertise in Minimally Invasive Heart Surgery and Bloodless Heart Surgery is the result of a career dedicated to the development and improvement of these techniques. He currently runs a busy Cardiothoracic Surgery practice and directs a dedicated Minimally Invasive and Bloodless Heart Surgery Program at Mercy Medical Center in Canton, OH.