Heart Healthy Exercises for Seniors- Canton, OH
As a senior citizen, it's important to keep your heart healthy and strong with heart healthy exercises. By exercising it every day (in the right way), you can ensure that your heart is in tip-top shape. With a healthy heart, you'll have more energy to do other things that you enjoy!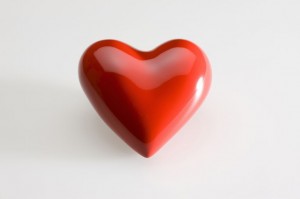 Cardio Exercises
When you do cardio exercises, you're getting your heart rate up and moving around. These activities could be anything from walking or jogging to swimming or riding a bike. When you're exercising, it's important to do these activities for an extended period of time as this can make your heart healthy. Here are a few more heart healthy exercises for seniors:
Fast walking on a flat surface

Swimming in a pool

Outdoor chores like gardening, mowing, or raking

Riding a stationary bike

Bicycling outdoors on a flat surface
Tips for Cardio Activities
As you start (or continue) exercising, keep these tips in mind:
Start slowly with your cardio exercise program to build endurance. If you haven't been exercising much for years, it's going to take some time to feel comfortable about engaging in cardio exercise.

Start with small amounts of cardio activity at first. Even if you do 5 minutes of exercising, your heart will thank you.

Everyone thinks that you should stretch before exercise to loosen up your muscles, but it's better to stretch afterwards. This way, your muscles will already be warmed up.

Water, water, water! Water is so important before, during, and after exercise. Every day you should be drinking 8-10 glasses.

Keep in mind that when you're exercising, you should always be able to breathe and feel no pain in your chest or head. If you're dizzy, unable to talk, or feeling pain anywhere in your body, stop immediately and contact your doctor.
Dr. Ciuffo and the Minimally Invasive and Bloodless Heart Surgery Program
Dr. Ciuffo is dedicated to ensuring that your heart is healthy. If you have any questions about cardio exercise or how to maintain a healthy heart no matter what age you are, feel free to contact us at (330) 588-4676 or visit our contact page online.