If you are in need of heart surgery, you no doubt have many questions or concerns regarding preparation for the surgery, the surgery itself, recovery, and more. During your consultation, you'll want to have some, if not all of these questions answered.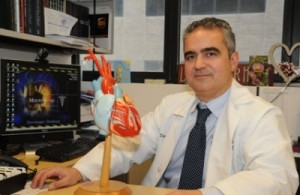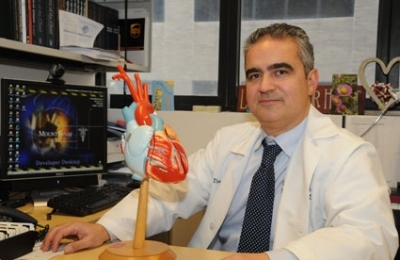 Take a look at these 10 questions you should ask your heart surgeon:
How big is the scar after a minimally invasive operation? A minimally invasive heart surgery expert can perform the operation through a 2″ long incision. This tiny scar is often completely hidden in the skin fold underneath the right breast and will be invisible no matter what you wear.
What long lasting local anesthetic do you use in the spaces between the ribs above and below mini incision? Dr. Ciuffo will inject about 5 cc of Marcaine in each intercostal space, aiming to soak up the intercostal nerve. He will infiltrate two spaces above the thoracotomy, the thoracotomy space itself and two spaces below it to achieve effective pain control.
Which specific operations can be performed through a minimally invasive incision? Dr. Ciuffo can perform heart surgery, including aortic, mitral and tricuspid valve repairs or replacements, atrial septal defect repairs, ventricular septal defect repairs, redo operations, maze procedures, coronary bypass, atrial myxomas, intracardiac tumors, placement of biventricular pacemaker leads, ligation of coronary aneurysms and fistulas, and excision of extracardiac tumors.
Am I a suitable candidate for a Minimally Invasive Procedure? This decision can only be made after a thorough evaluation. Dr. Ciuffo personally evaluates and examines each patient to determine if a minimally invasive procedure is indicated and feasible.
How long is the recovery after this type of surgery? Most patients are back on their feet in less than 24 hours and are discharged home in two days. This recovery is a lot faster and affords a much higher comfort level than surgery performed through a sternotomy (splitting of the breast bone).
How much pain will I feel after surgery? Very little. A minithoracotomy wound is so small that it can be completely numbed up with local anesthetic agents. Most minimally invasive surgery patients wake up groggy but absolutely pain free and can comfortably get out of bed the same day.
Can I wait or do I have to do it right away? Every case is different and should be discussed with an expert minimally invasive heart surgeon.
Can minimally invasive surgery be used in reoperations? Yes. These techniques have been applied in redo operations.
What happens if I don't get the surgery? Your condition will likely worsen. You won't live as long or as well as a patient who had a successful valve operation.
What overall percentage of your surgical patients require blood transfusions? If bleeding is not an option, your best bet is to look for a surgical service that routinely applies bloodless surgery techniques to the clinical benefit of all their patients. This routine approach allows surgeons to develop a service with low rates of blood transfusion and a much higher confidence to deliver good results in those cases when the use of blood products is not allowed at all for personal or religious reasons.
Dr. Ciuffo and the Minimally Invasive and Bloodless Heart Surgery Program
Dr. Ciuffo is dedicated to helping you have a successful surgery and recovery. If you have any questions about minimally invasive heart surgery or the steps involved, feel free to contact us at (330) 588-4676 or visit our contact page online.