While your body has a natural healing process that tends to kick into gear after a traumatic experience, certain kinds of wounds and procedures take more of a toll on your health than others. One of the most serious surgeries you can undergo is heart surgery. Because your heart is vital to your health, anything that disrupts it can have a serious impact on the way your body functions. With this in mind, it's perhaps not surprising that the recovery time from heart surgery generally spans several weeks to a few months, even when performed by a skilled surgeon such as Dr. Ciuffo. There are important steps you'll need to take when recovering from surgery and practicing home care after surgery in order to regain your health.
Wound Care
One of the most important parts of home care after surgery is paying close attention to the wound. It's important to keep the cut as clean and dry as possible. This includes skipping baths or showers for a few days to allow the wound time to heal a bit. You also need to watch out for any abnormalities that could indicate an infection, such as an increase in drainage or oozing, the edges of the incision pulling apart, and a warmth or redness around the cut. Any of these issues could be cause for alarm, particularly if they are accompanied by a fever of over 100° F. Reach out to Dr. Ciuffo's staff for advice if your wound exhibits any of these issues.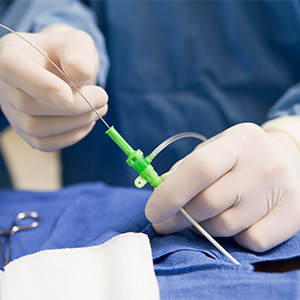 Expect the Pain
While you are likely to be prescribed some kind of pain medication while recovering from heart surgery, some amount of discomfort is to be expected. This includes both in the cut left by the surgeon as well as in your muscles. Keep in mind that your body is putting itself back together again – it's a complex process. With that said, unbearable pain is not normal. If you're in more pain than you were before the surgery, you should reach out to a professional for help.
Take it Easy
Make sure that you take some time to relax and recover after surgery. This can be a particularly vexing experience, especially if you'd rather focus on getting back to your normal daily activities as quickly as possible. But taking things slow and gradually building your activity level is the best way to recover well. That doesn't mean that you can't do anything, of course, and it's likely that you'll have some form of physical therapy after surgery.
There are some guidelines that you should follow. Don't lift anything heavier than 10 pounds as you want to avoid overexerting yourself. Try walking a little bit every day, and don't stand up in one spot for more than 15 minutes.
Heart surgery can be an intimidating procedure, especially when it comes to aftercare at home, but don't worry – you can recover and return to your life. Just follow the tips above, and be kind to yourself.