There's an app that can help you with just about every aspect of your life these days, and healthcare apps are no exception. Medical apps are changing the future of your practice from making an appointment with a touch of a button to accessing the billing department. With technology evolving by the minute, doctors will soon need to keep up with what the upcoming years will mean for how apps will impact the healthcare industry.
Medical Apps – What the Future Holds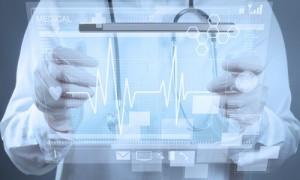 The ability to do things in tiny places has caused a sensory overload on people all over the world. Using your mobile devices to manage most areas of your life is common practice in today's day and age. Apps deliver convenience at your fingertips and mostly when it comes to saving time and money. With just a few taps you can go anywhere you want to go, buy anything you need without waiting on a line, and get answers to anything you're questioning. With unlimited access to data, it was only a matter of time before patients would turn to the search engines for answers that would aid symptoms they were experiencing rather than scheduling an appointment for a checkup. This turned out to be a positive change for doctors all over the world who could now check symptoms and retrieve their patient's data through a mobile device.
The Convenience of Medical Apps
Monitoring exercise and nutrition was only the beginning of the technological healthcare evolution. Since then thousands of medical applications have been launched that can monitor heartbeats, glucose, and blood pressure. Patients have the ability to keep logs of any changes and get assistance from their apps about what those changes may mean. The healthcare apps cross-reference an abundance of databases and checks data trends in healthcare to conclude what the patient may be experiencing. Apple developed an app called the "whistle" app that can test your lung function while Microsoft launched Kinect games that were later prescribed by Physical Therapists to help patients with their rehab exercises. This is something that years ago only a medical professional could do. The process of analyzing and diagnosing symptoms has changed and now doctors and therapists have the help of medical apps to manage their patient's health.