Meet Giovanni B. Ciuffo, MD
Dr. Ciuffo is the Director of the Minimally Invasive and Bloodless Heart Surgery Center in Canton, OH and runs a busy Cardiothoracic Surgery practice as well. Dr. Ciuffo's dedication to the development and improvement of minimally invasive heart surgery and Bloodless Heart Surgery is impressive.
Giovanni B Ciuffo, MD Education
He graduated from Medical School Summa cum Laude, earning his MD degree from one of Italy's oldest Medical Schools.  Dr. Ciuffo's experience includes fulfilling military obligations by serving as an artillery lieutenant in the Italian Armed Forces, followed by completing his postgraduate surgical training education. Giovanni Ciuffo's residency in General and Cardiothoracic Surgery was completed with research and experience in Sloan-Kettering Cancer Center, Albert Einstein Hospital, Flushing Hospital Medical Center and Long Island Jewish Medical Center. Dr. Ciuffo's focus on clinical and prognostic aspects of the use of mechanical and biological heart valves in cardiac surgery was researched at the Albert Einstein College of Medicine.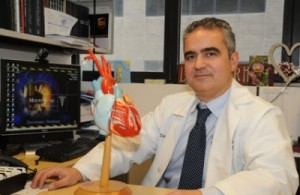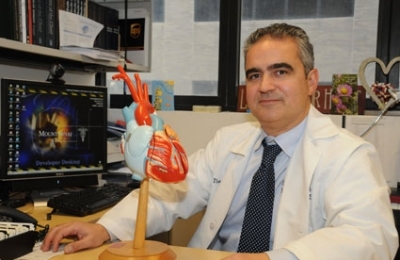 Clinical and Technical Expertise of Dr. Ciuffo
Giovanni B Ciuffo joined the University of Pittsburgh faculty following his surgical training, furthering his experience in the technical and clinical aspects of his current areas of interest as well as in blood-sparing techniques, high-risk cardiac surgery, heart and lung transplantation, heart failure and atrial fibrillation surgery.
Sent on a University of Pittsburgh assignment, Dr. Ciuffo traveled back to Italy to set up and implement an active cardiac surgery and transplant program in Sicily; he also set a similar program up in Cairo, Egypt in cooperation with the ministries of health and local governments.
Surgical Technique Training With Dr. Ciuffo
For those who are passionate about mastering surgical techniques in heart surgery, Dr. Ciuffo offers expert training in the field. His academic and clinical activity is entirely devoted to the surgical therapy of coronary, valvular and thoracic aortic disease with the most advanced blood sparing, minimally invasive and beating heart surgery techniques. Having board certifications by the American Board of Surgery and the American Board of Thoracic Surgery in addition to being a member of the Society of Thoracic Surgeons, Giovanni B. Ciuffo, MD has unsurpassed expertise in his field.
Stop by our office in Canton, OH to say hello and feel free to contact us at (330) 363-1341 if you have any questions – our very own Dr. Ciuffo is happy to answer.