Minimally invasive heart surgeons perform procedures that cause less trauma and pain, resulting in quicker recovery times compared to open-heart surgery. These surgeons perform procedures using small incisions in your chest as a safer alternative to open-heart surgery. Rather than having to cut through your breastbone, minimally invasive heart surgeon qualifications allow them to operate between the ribs, resulting in less pain and faster recovery time. In fact, surgeons sometimes have a better view of certain areas of the heart than with open-heart surgery. The vast majority of minimally invasive procedures don't require the surgeon to stop your heart.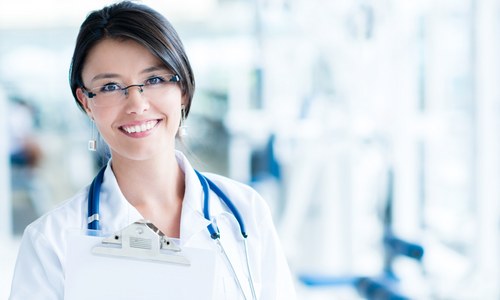 How do I know if I'm a good candidate for a minimally invasive heart procedure?
Depending on various personal factors, minimally invasive surgery might be the perfect option for you. Other benefits may include:
Lower risk of infections
Less blood loss
Reduced pain and trauma
Shorter hospital or clinic stay
Smaller and less noticeable scars
It's also very important that your minimally invasive surgeon strives for cohesion and clear, open communication within his team. It's vital that the team knows your specific needs and whether or not minimally invasive surgery is for you. In addition, you want your heart specialists to exhibit those same characteristics with all your other healthcare providers.
Other Preparation?
Make sure you've had a recent physical examination, with a complete review of your medical history and blood analysis. There is a chance you may have to get your procedure done at a medical center. This decision is based on your physicians' and specialists' evaluation of your condition.
What kind of minimally invasive heart procedures are available?
There are several different minimally invasive heart procedures available for specific heart conditions, including, among others:
Aortic procedures, such as repair or replacement of aortic dissections and aortic aneurysms
Aortic valve surgery, such as minimally invasive coronary artery bypass surgery
Congenital heart surgery for genetic heart defects
Arrhythmia surgery for correcting ventricular tachycardia or atrial fibrillation
Coronary artery bypass graft (CABG) surgery that involves bypassing a blocked portion of the coronary artery
How to Choose Your Heart Surgeon 
When it comes to how to choose the best heart surgeon, you want to be absolutely confident in your choice. You should feel certain of their experience, their knowledge base regarding procedures, technical expertise, and a sense of sincere regard for your safety. When deciding whether or not you're a good candidate for minimally invasive heart surgery, there are multiple things to consider. These include your specific condition and its severity, your overall health, and your predicted recovery time.
When choosing from a plethora of minimally invasive heart surgeons, however, there are more things to consider than qualifications. You want a surgeon with integrity, great interpersonal communication skills, and a sincere desire to help you. After all, they may be the ones providing your treatment and determining if you're a good candidate.
Technological Advancements In Minimally Invasive Heart Surgery
In this article, researchers examine the technological advancements that have made minimally invasive heart surgery possible. They also provide an update on the major areas of cardiac surgery where minimally invasive heart surgery has shown the most growth, with consideration of current and future directions. Minimally Invasive and Bloodless Heart Surgery (MIBHS) uses the latest technology and has you covered in all these ways and more.
Contact Us
Contact us to schedule an appointment to determine if you're a good candidate for minimally invasive heart procedures.