Our minimally invasive mitral valve repair techniques work for a variety of deformities and malfunctions of mitral valve disease. The two most common issues are mitral valve stenosis and mitral valve regurgitation. With minimally invasive mitral valve repair, Dr. Ciuffo can repair your malfunctions and improve your quality of life without the pain, recovery time, and scars that come along with traditional cardiac surgery.
Mitral Valve Stenosis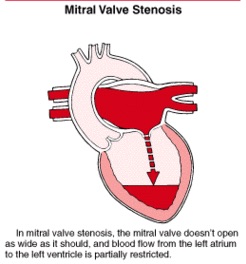 In its simplest form, mitral valve stenosis is a clogged or tight mitral valve. Due to inflammation or malfunction, the valve does not open as wide as it should, causing blood flow to be restricted. Mitral valve stenosis symptoms include very low energy, lung congestion, and shortness of breath because not enough blood flows through the body.
Mitral Valve Regurgitation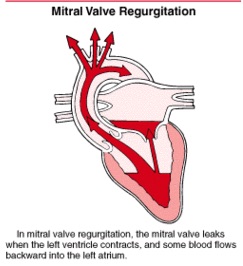 Mitral valve regurgitation, on the other hand, is a leaky valve. With regurgitation, the mitral valve does not close properly after each heartbeat. Blood flows back into the heart and lungs as a result, making the heart very inefficient. Symptoms of mitral valve regurgitation typically include shortness of breath, chest pain, inability to perform physical exercises, weakness, and lung congestion.
Make Your Minimally Invasive Consultation Today!
Both of these malfunctions can be present in the same mitral valve, but it is extremely important to understand what's happening in your heart when you're making your decisions about surgery. Minimally invasive methods have many benefits over traditional surgery, including a nearly invisible scar, quick recovery time, bloodless options, and significantly improved quality of life post-surgery.
Hear more about your options and what minimally invasive heart surgery can do for you with a consultation with Dr. Ciuffo. Request your consultation online or by calling (330) 363-1341.