Heart surgery is a life saving procedure for many people. There are a lot of different reasons to get heart surgery, including blocked arteries, damaged valves, controlled function, and so much more. Some people who need these surgeries are unable to have traditional cardiac procedures because of additional health problems. That's where minimally invasive heart surgery comes in. Patients who are old, frail, or otherwise sick can receive minimally invasive heart surgery to save and extend their lives!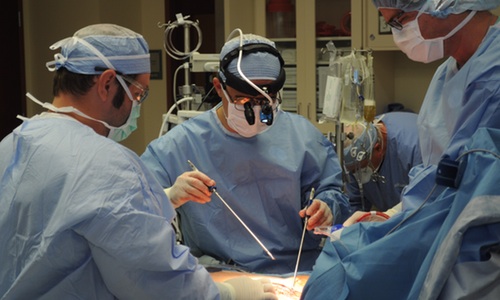 So, who needs heart surgery?
Patients who have heart failure
Patients who have coronary heart disease
Patients who have blocked arteries
Patients who have damaged/blocked heart valves
Patients with abnormal heart rhythms
Patients who need medical devices in their heart
Patients who have a damaged heart
Who should look into minimally invasive heart surgery?
If you have been diagnosed as inoperable or high risk by your normal doctor or cardiologist, it is extremely important to look into your options. Patients are diagnosed as inoperable when they are said to be too sick or too frail to be able to withstand traditional surgery. Minimally invasive procedures avoid the trauma, pain, and some of the risks that come with traditional surgery, making them the best possible option for high risk patients.
Minimally invasive treatments are also a great option even if you are able to withstand traditional surgery. With a quicker recovery, less trauma, less pain, less blood loss, and many more benefits, minimally invasive is one of the best options available today.
Get A Second Opinion With Dr. Ciuffo
Dr. Ciuffo works with patients every day to create a minimally invasive surgical plan to save and extend their lives by many years. Some surgeons and doctors simply do not have the knowledge, expertise, or ability to perform minimally invasive surgeries. If you or a loved one is interested in learning more about the available options, please get in touch with us today by calling (330) 588-4676.
Dr. Ciuffo can evaluate your heart condition and handle risk factors with our bloodless and minimally invasive techniques with excellent results, that are simply not available or not even known about at your local doctor's office. Request your second opinion.