What to Know About Open Heart Surgery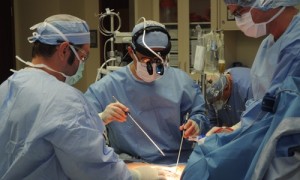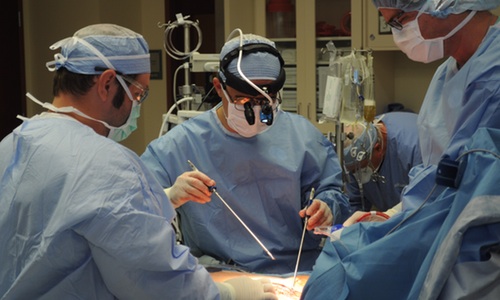 Any concerns surrounding your heart health can be very overwhelming, associated with feelings of being scared and concerns about risks associated with any type of procedure. Open heart surgery is a major procedure, yet is conducted on a regular basis. There are many different reasons why open heart surgery would be required, and heart surgery is performed on people of all ages.
Open Heart Surgery Risks
There are numerous risks that one can endure during open heart surgery. A list of which you can find below are some but not all of the risks to consider:
Breathing Difficulty
Heart Attack and/or Stroke
Infection in the wound site (tends to affect patients that are overweight or have diabetes more)
Kidney and/or Lung Failure
Irregular Heart Beat
Blood Clotting or Excessive Loss
Open Heart Surgery Preparation
Prior to undergoing an open heart surgery procedure, it is imperative that you let the doctor know any medications that you may be taking (even OTC medications,) vitamins and supplements included. Some things may interact with one another and it is very important for the doctor/surgeon to know everything prior to the procedure.
If you are a smoker or take blood thinning medications – you may want to stop smoking and talk to your doctor about quitting the medication. There is no need for excessive bleeding or additional risk during a procedure that is already dangerous.
The doctor may require for you to take bath or shower with a special soap in order to prepare for the surgery. This can greatly reduce the chances of getting infection during and after the surgical procedure.
The Procedure
The procedure is intense, but the patient will be under general anesthesia, which means they are completely asleep – without pain. An incision will be made in the chest, generally about 10 inches in length. The breastbone will have to be cut through in order to reach the heart for the procedure. Each patient will be hooked up to a machine which will remove any excess blood from the heart so the surgeon can see what they are doing. After everything has been taken care of within the heart and/or arteries – the patient's breastbone will be wired closed and then sutured up.
Giovanni B. Ciuffo, MD – Director, Minimally Invasive and Bloodless Heart Surgery Program
Dr. Ciuffo's expertise in Minimally Invasive Heart Surgery and Bloodless Heart Surgery is the result of a career dedicated to the development and improvement of these techniques. He currently runs a busy Cardiothoracic Surgery practice and directs a dedicated Minimally Invasive and Bloodless Heart Surgery Program at Mercy Medical Center in Canton, OH.