Understanding Mitral Valve Repair?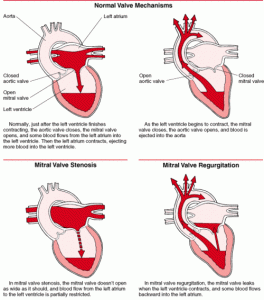 If you have never had any heart concerns, palpitations, aches or pains – consider yourself lucky. Unfortunately, many people across the globe cannot say the same. Heart attacks are one of the leading 'killers' in the world and oftentimes, people could avoid such issues if they payed closer attention to their diet and exercised more. It cannot be stressed enough that incorporating a little bit of movement throughout your day, drinking more water and avoiding unhealthy foods can make such a significant difference in your quality of life.
What is Mitral Valve Repair?
So, you have been told that you have a heart issue and now it is time to have a procedure done. Your heart surgeon mentions the term mitral valve repair, but are not one hundred percent sure what it is exactly and/or what the procedure entails. Mitral valve repair is actually a minimally invasive procedure (which should ease some anxiety) and it is to help repair or completely replace your Mitral valve. Your heart is broken up into a few different chambers, your blood naturally will flow from your lungs into your left atrium. From there, the blood will be pumped and flow into your left ventricle…the mitral valve is located directly between these two chambers of your heart. It is solely responsible for making sure that blood gets into your heart.
Reasons Why Mitral Valve Surgery May Be Required
If you have visited your physician and they are stating that you will need to have mitral valve surgery – reasons for this might be as follows:
The mitral valve has become too loose (blood will flow in wrong direction)
The mitral valve has calcified (blood will not flow through a hardened valve)
The good news is that this procedure can be conducted through small incisions and the recovery time is not that long. Patients are put under general anesthesia during the procedure and will not feel any pain during the mitral surgery.
Learn more about Mitral Valve Repair Surgery  contact Giovanni B. Ciuffo, MD – Director, Minimally Invasive and Bloodless Heart Surgery Program
Dr. Ciuffo's expertise in Minimally Invasive Heart Surgery and Bloodless Heart Surgery is the result of a career dedicated to the development and improvement of these techniques. He currently runs a busy Cardiothoracic Surgery practice and directs a dedicated Minimally Invasive and Bloodless Heart Surgery Program at Mercy Medical Center in Canton, OH.